Like a lot of other physical activities, a stoma doesn't have to stand in the way of experiencing the great outdoors. If going on hikes or long, lazy strolls was something you did before your surgery, but you've yet to get your walking boots back on, then this article is a step in the right direction.
To help you out, we'll take a look at how to hike with a stoma bag at a pace and comfort level that's right for you. From what to pack and choosing a route to staying hydrated along the way, use this handy guide next time you're ready to hit your favourite trail once again.
Start small
After having surgery, you'll more than likely feel very tired for the first six weeks. That means, for the time being at least, hikes and long walks will be off the table. If you want to start getting active again, your best bet is to start small – even if it's just a case of walking around your home and garden.
Once you've built up your confidence and you're ready to head outdoors – whether that's up and down your road or at your local park – keep things short and take it slow. You can increase the distance however gradually you want; just make sure you're comfortable with taking things further before you go plan a longer hike.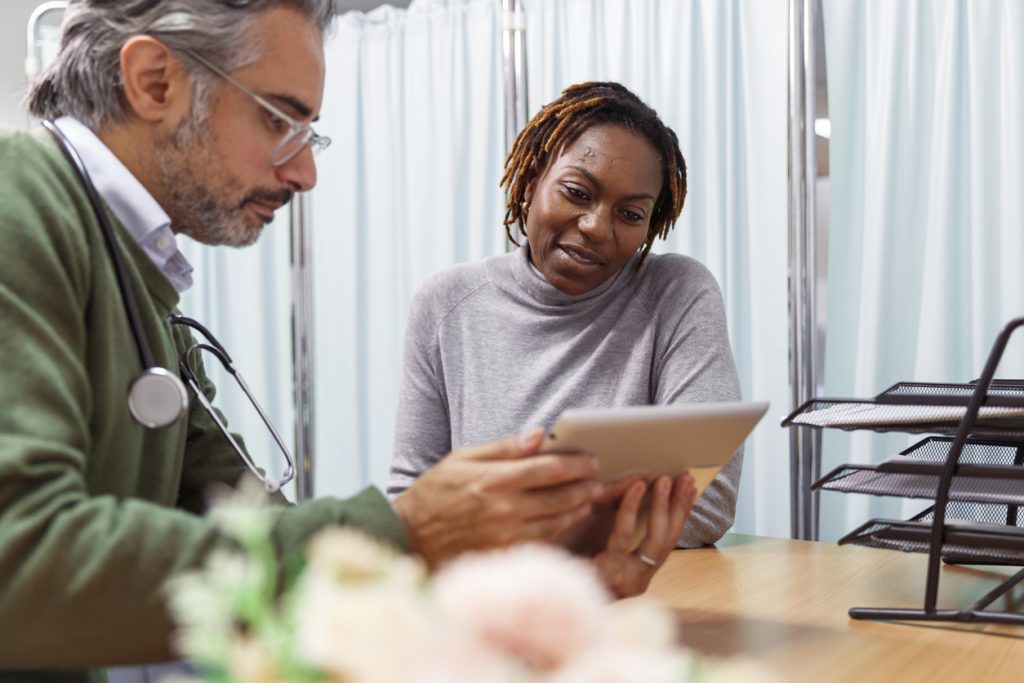 Speak to your stoma nurse
Before you take to the trails, we'd recommend speaking to your healthcare professional or stoma nurse. They'll be able to advise you on your planned exercise routine, plus they can help you out if you experience any discomfort during your hikes.
Generally, if you have soreness that lasts for more than a week, or your muscles are swollen, red or feel warm to the touch, then be sure to get in touch with your healthcare professional.
Choose a route you're comfortable with
Now that you're confident with physical activity, you're ready to start planning out where you want to go. As well as being physically able to cover the distance (and get back too), as an ostomate, you'll have a few other things to weigh up as well.
For starters, you should know your limits. No one's expecting you to take on a huge hike post-surgery, so go for something you're comfortable with. And be sure to give yourself plenty of time to complete the trail – ideally before it gets dark. If it's somewhere you're unfamiliar with, you don't want a lack of daylight hampering your experience, even if you do have a headlamp with you.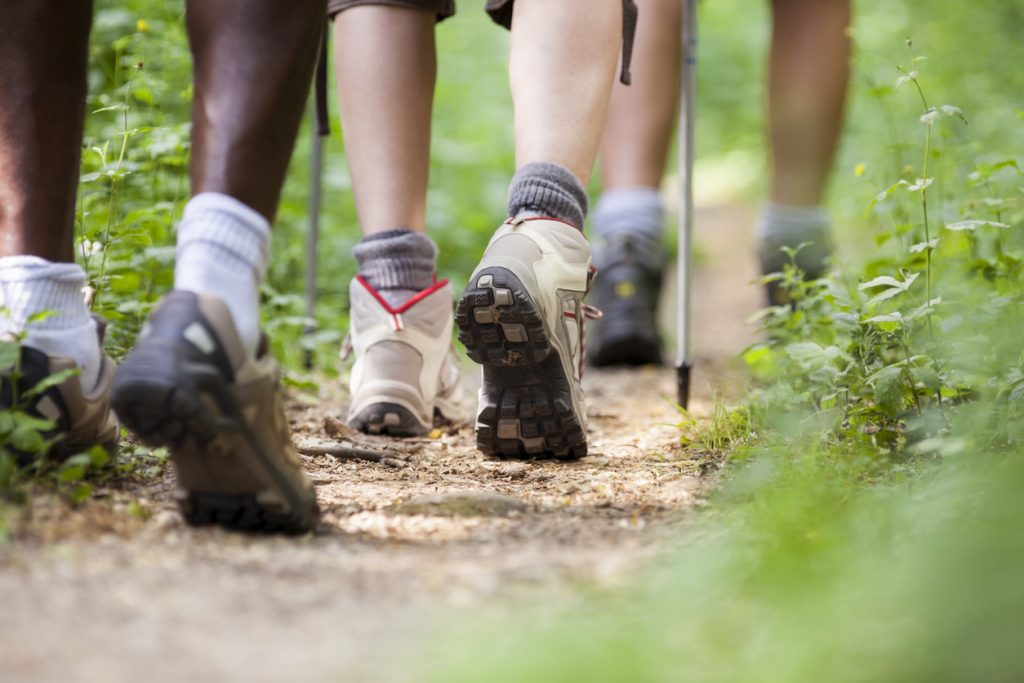 Next, you'll need to think about toilet availability too. Not every trail you go on will have the facilities you need, and if they do, they may be further apart than you'd hoped for. Keep this in mind when planning your route.
If no other options are available to you, then you can always walk off the trail if necessary – just make sure you have plenty of privacy and you can easily get back when you're done.
Know who you'll be hiking with
Hiking with people who understand your needs can make the experience a whole lot more comfortable. Should things be more of a struggle than you expected, they'll be more sympathetic towards the situation. Plus, you can always ask them to carry more supplies on your behalf without you having to carry around extra weight yourself. You never know when you'll need an extra bottle or two of water, especially when the sun's out.
Create a travel kit
Of course, a bag of extra supplies is an absolute must in case of a leak or increase in output. Be sure to include things like a pre-cut flange and pouch, wet wipes, paper towels, hand sanitiser and an odour-proof bag so you can throw away any used bags in a suitable bin without issue.
Hip belts or bum bags can be handy for holding small supplies, but you may find them uncomfortable as an ostomate. Some ostomates have reported that using a women's backpack can be helpful as the hip belt on them sits a little different than gender-neutral or male-tailored backpacks. When shopping around for a backpack, it's a good idea to try them on in-store with some weight inside so you can see how they feel ahead of your hike.
You may also want to consider buying a hernia belt since ostomates are prone to hernias, too. For this reason, it may also be a good reason to build up your core strength before you start hiking.
Elsewhere, a maternity belt to hold your stoma setup tight against your abdomen, or tight underwear with the bag hanging over them, can create extra support and reduce chafing too.
Stay hydrated
Whatever time of the year you're hiking during, staying hydrated is essential. A few bottles of water may suffice if your hike is on the shorter side, but for anything longer, you may need a water pouch to carry on your back. These have a handy drinking tube on them which allows you to drink little and often without having to stop.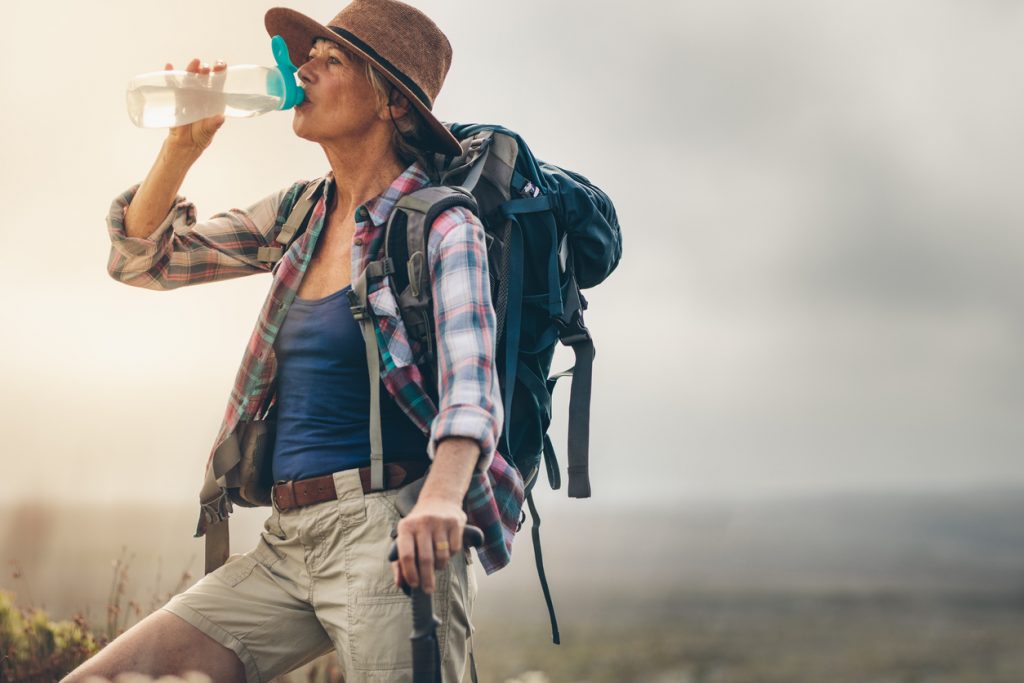 Ostomates don't absorb nutrients especially well. To counteract this, electrolyte sachets can help with this. Likewise, with all that hydrating you'll be doing, your output is going to be more watery than usual, which can make walking uncomfortable. Luckily, Trio Pearls gelling sachets can be used to absorb the fluid in loose outputs – plus they help reduce odour if that's something you're worried about.
The benefits of walking outdoors
Whether you were a seasoned hiker before surgery or you're just looking to become more physically active as an ostomate, then walking outdoors has plenty of benefits, including:
Getting out and about when it's sunny lets you soak up plenty of nourishing Vitamin D
A nice long walk can have positive effects on blood pressure, cholesterol, diabetes, and weight loss
A stroll in nature can be great for our mental health, helping to alleviate feelings of depression and anxiety, and improve self-esteem too
Since it's a low-impact activity, regular hikes can help with joint problems, and can minimise stiffness and swelling
In need of a little more information and inspiration? Check out ostomate Chris' experience of how he managed to walk 100 miles right here.
At Trio, we're dedicated to letting you live your life your way: comfortably, safely, and worry-free. To check out our essential range of skincare products head here, and for more stoma advice, news and guest posts, be sure to stop by the Trio blog.