Returning to work or heading back into the office can be a real milestone when recovering from stoma surgery. It is natural to feel apprehensive about returning to work, whether you're concerned about discomfort during the commute or if you need to tell HR about your stoma bag.
Sharing information about your stoma is a personal choice. No one at work needs to know about your stoma if you don't want them to. If you wish to tell some of your co-workers about your surgery, decide whom you wish to tell and how much you want them to know.
From travelling to work and chatting to your colleagues about your stoma bag to what to wear during working hours, we've come up with a few handy things ostomates can do to boost comfort levels and make sure your daily duties are the only thing you're focusing on while at work. And, remember, it's always a good idea to speak to your stoma nurse as they will be able to support and guide you.
Travelling to work
If you're not working from home and need to commute, then it's a good idea to be prepared. Make sure you have all you need to change your stoma bag as well as some extra. It can be useful to keep some supplies at the office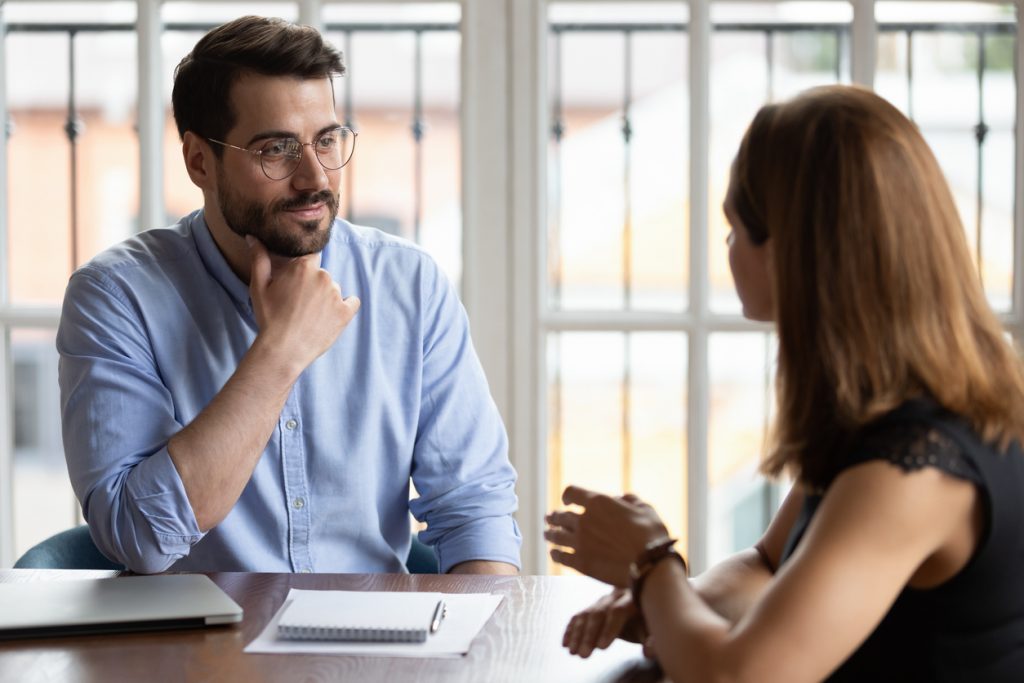 Should I speak to my colleagues or manager about my stoma?
It's entirely up to you! Nobody needs to know about your stoma bag if you don't want them to.
But, it might be helpful to let your line manager or a colleague know about your stoma bag. Knowing you have someone who understands your needs means things might not be as stressful if you do encounter any issues over the course of the day.
What to wear while you're working
While it may seem that others will notice your pouch, rest assured, they probably aren't looking. Your colleagues are, more than likely, just trying to go about their day like you are.
That said, you can still make a few little adjustments for both comfort and peace of mind, without having to fork out for special clothing. Ask your stoma care nurse about belts, shields, and other products that may be helpful in your particular work environment.
Some companies design clothing specifically for ostomates which can be helpful. We would recommend not wearing a tight waistband that sits directly on the stoma.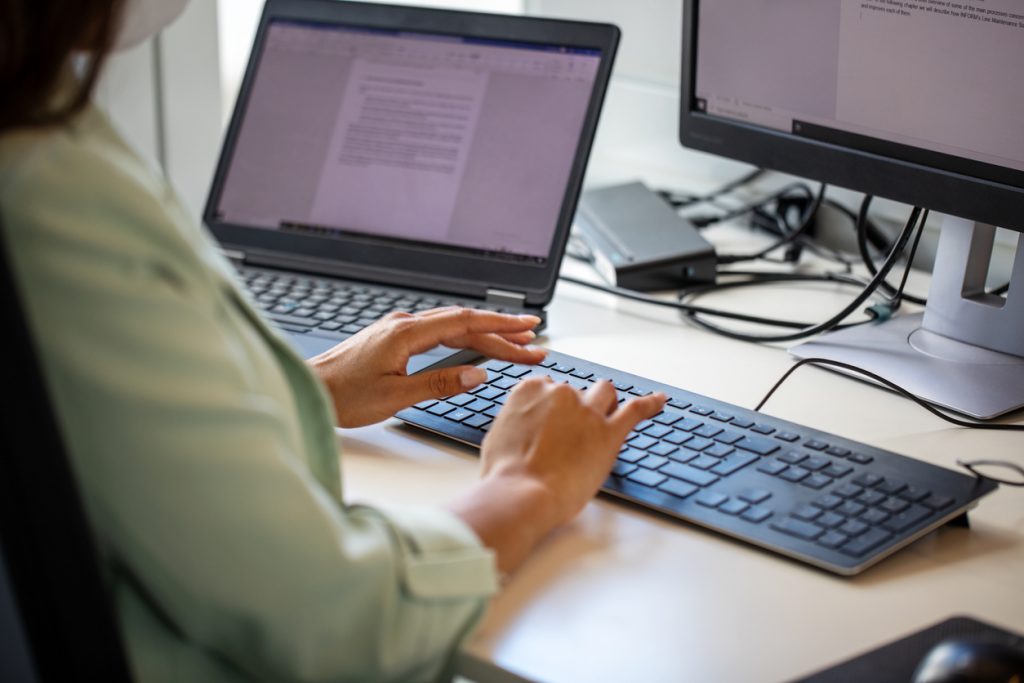 Wherever you work, bringing a spare uniform or extra work clothing with you is a good rule of thumb, just in case something happens with your stoma bag.
Moving around while at work
The amount you move around for your job plays a big role in how comfortable you'll be. If you sit at a desk and your role is on the sedentary side of things, working with your stoma might be easier.
If you've had rectal surgery, then sitting for long periods of time can be challenging. A cushion or a comfortable chair can help here; just remember that any post-surgery tenderness will generally subside within a few months. But if not, be sure to reach out to your healthcare team.
If your job involves a lot of stretching and bending, then you may want to consider a pouch that can be attached to a stoma belt. This will provide some additional security while you're moving about, while loose-fitting clothing will also help you to be less restricted as you go about your day.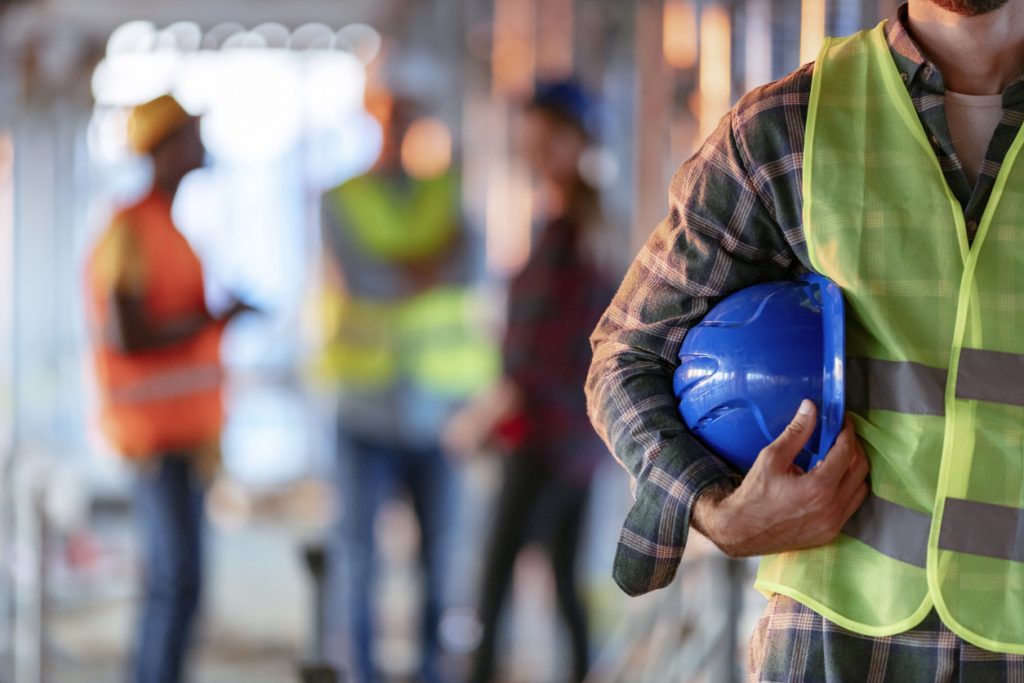 What can I eat while at work?
You'll have an idea of the foods which you can happily eat, and the ones which can cause discomfort and bloating. Making sure you eat little and often can be helpful.
Be sure to always drink plenty of water at work too. Staying hydrated is a simple way of improving health and wellbeing, so pack a water bottle you can refill throughout the day before you head out.
Returning to work after COVID
With the amount of COVID restrictions reducing, many workplaces are opening their doors to their employees once again. But for ostomates, the news could be a cause for concern, particularly if they've gotten used to working from home over the course of the pandemic.
Many ostomates have reported that working from home has been easier, so a bit of tactical forward planning will be helpful.
Along with the tips we've offered above, there's a few other things you can do to make the move back to work a little smoother. For instance, if you're worried about returning, then you could discuss with your employer the possibility of a return-to-work scheme. Whether it's part-time hours, a few days working from home or a phased return, you may be able to work something out that puts less strain on your body.
Planning ahead and ensuring you are prepared is a good way to give you confidence if you are returning to the workplace post-surgery or after working from home during the lockdowns.
At Trio, we're dedicated to letting you live your life your way: comfortably, safely and worry-free. To check out our essential range of skincare products head here, and for more stoma advice, news and guest posts, take a look at the Trio blog here