Do the edges of your bag lift?
Sound familiar? That is why we've found an alternative to traditional hydrocolloid options.  
Silex® Silicone Ostomy Flange Extenders are made with Sil2™ Breathable SiliconeTechnology™.  Sil2™ supports the skin's natural barrier function and allows the skin around your stoma to breath and health by protecting it from irritants.  
Ostomates often need additional security around their wafer for a variety of reasons such as peristomal hernia, physical activity, body shape, or an added level certainty at night.  Silex® with its instant, high-tack, soft silicone adhesive it allows for significantly more freedom of body movement than hydrocolloid products. Silex® is designed to ensure the edges of your flange do not lift, but instead are kept securely in place.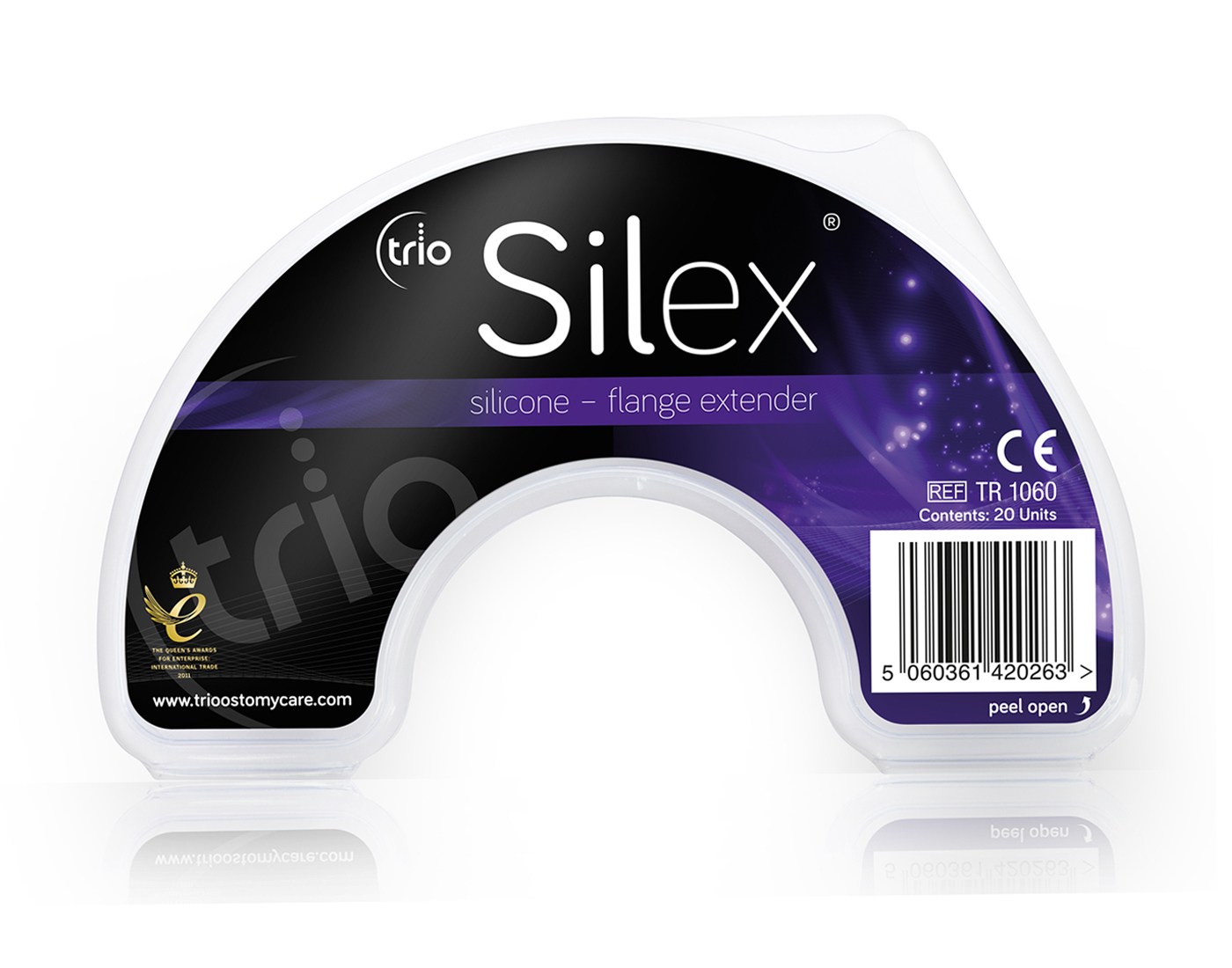 Secure adhesion for varied body shapes during activities & warm conditions

 

Waterproof – ideal for swimming, showering or bathing

 

Invisible fixation around the edges of your flange

 

Gentle removal without any pain and leave no residue!

 

The Sil2 Technology™ allows skin to breath reducing the risk of maceration

 
| | | | |
| --- | --- | --- | --- |
| Item Number | Description | Qty/box | HCPCS |
| TR1060 | Silex Silicone Ostomy Flange Extender | 20 | A4362 |
Watch our application video for help with applying your Trio Silex® Silicone Flange Extenders. If you still need further help, you can download our user guide below or call our Customer Care team for more advice and information.