Trio Healthcare welcomes new team to support North American market push, aiming to hire 100 US-based employees in the next three years, following US patent approval
SEPTEMBER 2021 – Fast growing and award-winning ostomy specialist Trio Healthcare (Trio), based in Skipton and Knutsford, has made a significant step forward in its international growth strategy by opening its first office in the US, in Princeton, New Jersey.
The launch of a US-based team sees Jay Thompson join the business as Vice President and General Manager, with Nick Noble appointed as Vice President of Sales and Business Development and Andy Marxen as Clinical director. Thompson and Noble bring with them extensive experience in the North American healthcare and medical technology market. Thompson previously spent time at global medical specialist ConvaTec, and the pair have also worked with the likes of wound care disruptor Crawford Healthcare and Acelity, as well as healthcare giant 3M.
The team will be established in Princeton, New Jersey, and marks the first time the company will have a direct sales presence in the lucrative US ostomy market, currently valued at $1.5bn, and home to over 725,000 people living with a stoma.
It comes as Trio looks to launch its world-first stoma bag within American markets in the first quarter of 2022. The company recently secured US patent approval for its Sil2TM technology, a breathable silicone material that presents the first real innovation within the ostomy market in over forty years.
The silicone adhesive blend adheres well to skin, but repels moisture, rather than absorbing it. It therefore does not disintegrate, slip, or irritate the skin – a common problem with traditional ostomy products that rely on hydrocolloid adhesives.
The material forms the basis of Trio's first stoma bag, GeniiTM, launched this year. It is the only stoma bag in the world to use breathable silicone adhesion instead of hydrocolloid, with early clinical evaluations1 suggesting the bag could transform stoma care.
To date, Sil2TM has achieved patent approval in Japan, Canada and Australia, in addition to the US approval just received. Following approximately $10m in funding from US-based SWK Holdings Corporation earlier in 2021, Trio has significantly increased investment into its R&D teams, doubling headcount, whilst also expanding its Skipton manufacturing facilities over recent months.
The opening of the US office is the latest milestone in Trio's international expansion, since it launched teams in the MENA and Asia Pacific region in April this year, welcoming Hussain Malkawi and Christian Stegle as Business Directors in Dubai and Singapore respectively. It is also actively looking for acquisitions in North America and Brazil.
Newly appointed Trio Healthcare CEO, Chris Lane, commented: "The Trio team has built a successful UK business with a global reach, and we are investing significantly in our people and infrastructure to accelerate this. The North American ostomy market is a lynchpin of these expansion plans and establishing our first office in the region will enable us to better reach the clinicians and patients we aim to support with our silicone innovations.
"Jay and Nick bring considerable experience and expertise to the table, particularly in launching new medical technologies and products. They will be fundamental to laying the groundwork ahead of the launch of our first stoma bag into the US market, which will be transformational to so many ostomates. Trio remains one of the only ostomy specialists that truly innovates for better clinical outcomes, constantly pushing for better stoma products and choice for patients. This will be a continued focus as we continue to expand."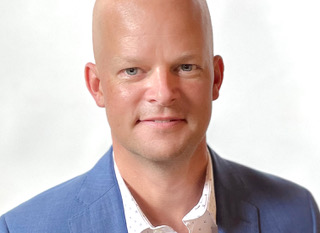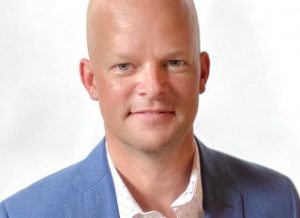 Jay Thompson, Vice President and General Manager, said: "Having spent over 20 years in the healthcare market over in the States, I'm incredibly excited to join Trio to establish the company in the US. I've launched numerous medical devices, but this company and new technology have a special meaning to me. I have lived with Crohn's disease for 20 years, so I'm excited to have the opportunity to bring a product to market that is a significant advancement in ostomy care and can significantly impact the quality of life for so many people."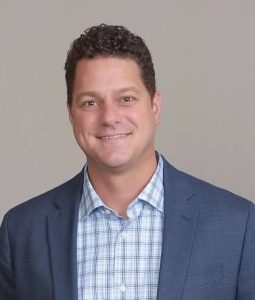 Nick Noble, Vice President of Sales and Business Development, commented: "Trio is on an incredible growth journey, and it's a privilege to join at such a pivotal time for the company. I've worked closely with Jay and the UK team in previous guises over the years, and the team has the experience and drive to make the business a Stateside success. The stoma market is an under-resourced field of healthcare, and we have significant opportunity here to make a real difference to the lives of thousands of ostomates across the US."
ENDS
About Trio Healthcare
Trio Healthcare was founded in 2007. A leader in stoma care, the company focuses on addressing the unmet needs of ostomates around the world, improving quality of life with its advanced healthcare technology. Trio hold patents for a novel silicone-based breathable technology, developed to be gentler to the skin and reduce healthcare spending. The globally unique innovation saw the company win the Queen's Award for Enterprise 2011 and 2018.
Trio Healthcare has offices in Knutsford, Cheshire, and manufacturing facilities in Skipton, North Yorkshire. It received investment from Impel Health Catalysts in 2019, to help accelerate the company's growth.